Living and Dying with COVID-19: The Maryland Stories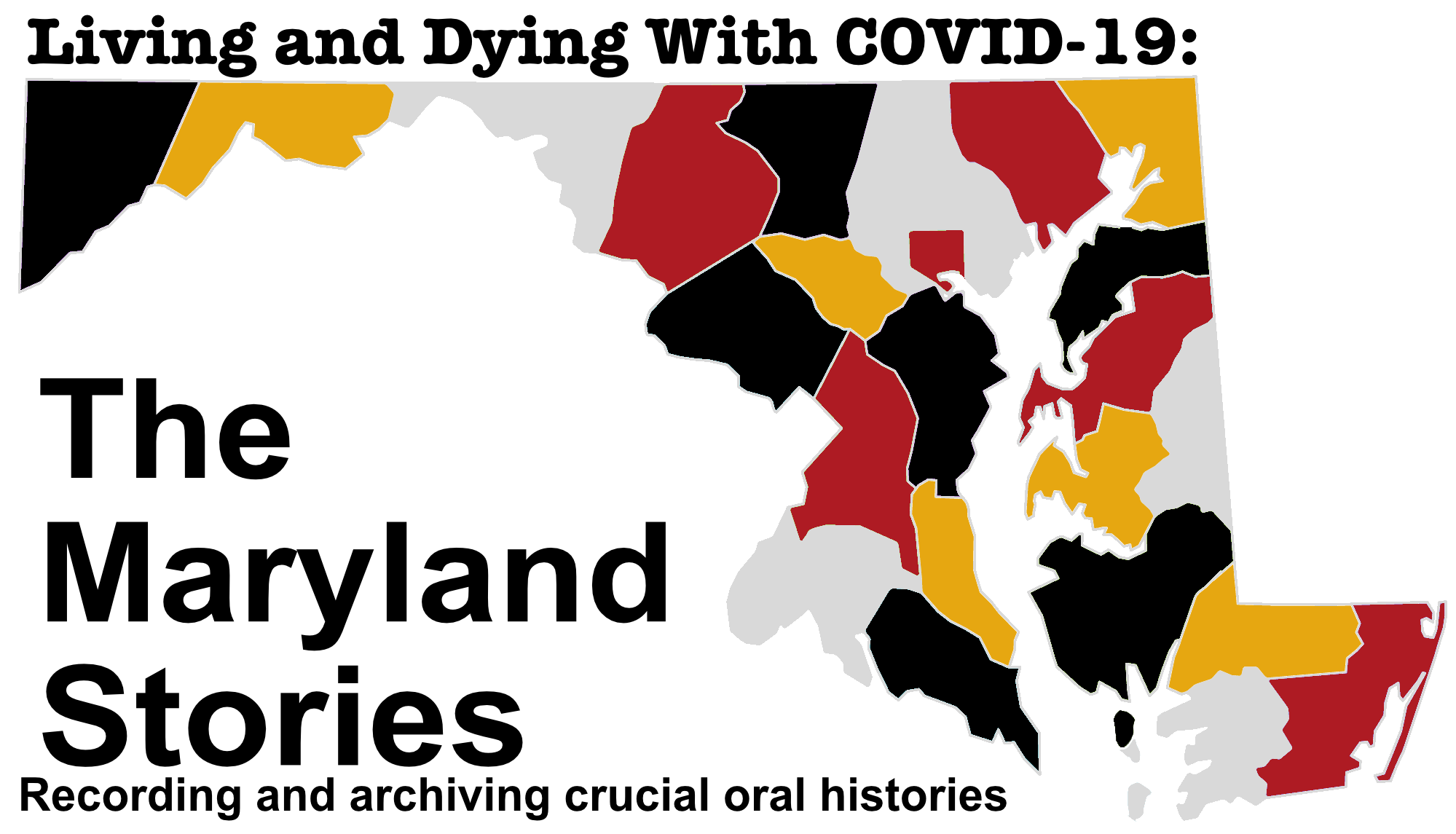 The Global Z Recording Project is pleased to announce that it has launched a project of historic importance to all Marylanders titled, "Living and Dying With COVID-19: The Maryland Stories."
We live in highly unique times. Living in a pandemic world has imposed significant inconveniences, hardships, unforeseeable circumstances, stressed academic and health systems, caused economic damage, psychological trauma, physical illness, and even death. Every human being has been impacted by COVID-19. Every human being has a story to tell.
Storytelling is known to be an incredibly powerful and valuable historical tool. The Global Z Recording Project has partnered with 15 libraries across the state of Maryland. Audio production gear has been installed in these partnering libraries, where all Marylanders may record personal stories of how COVID-19 has impacted and continues to impact their lives. Their voices and stories will become part of the Enoch Pratt Free Library's Digital Maryland and Maryland State Archives collections where they will be available to benefit all of mankind. In addition, feature stories will be distributed with the assistance of National Public Radio flagship station, WYPR.
"This project empowers Marylanders, providing a rare and incredibly valuable opportunity for all citizens to tell their stories. These personal recordings will become part of our history, collectively informing the world and future researchers how COVID-19 impacted individuals and our local communities," said Dr. Bill Lord, Founder and Executive Director of The Global Z Recording Project.
Recordings will take place at the Princess Anne Library in January, March, and May 2022, and the Crisfield Library in February, April, and June 2022. To make an appointment to record your story, please contact the Princess Anne Library at 410-651-0852 or email
To assist in preparing for your oral history, a list of questions have been compiled as a primer. Recordings will be self-guided, with no interviewer present. Feel free to use these questions as a guide to collecting your thoughts and answer any, all, or none of them as part of your oral history recording.